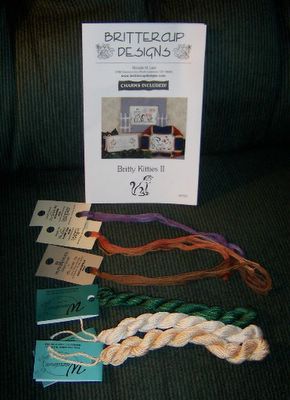 Floss

What I ordered from winning the game of Bingo on
NEXS
that
Carol
hosted arrived today.
I got Britty Kitties 2 from Brittercup Designs (and yes I have number 1), Caron Collection Watercolors - Naturla, Emerald, and Almond. GAST threads - Burnt Orange, Hyacinth and Sarsaparilla. Now I can finish
Flying Monkeys
and start two Seks & Co charts that I have.
A Cat Lover's Heart
and
A Shamrock Heart.
You Are Absinthe!
You have a unique personality. Although most like you, sometimes you take some getting used to. You can be a bit strong. You are full of energy and sometimes flamboyant. You are the life of the party but if people are not careful you can knock them on their ass.