I decided to take a project with me to work and to only work on it there. I've done this before and got a few projects down that way back in 2004. I never really did this this past year. Just taking what ever I seemed to be working on at the moment.
The piece I decided to take with me is
Bun Warmer.
When Misha was a kitten I came home from work on day to find her sleeping on the stove in the kitchen. I was able to get a picture of this so once this piece is framed I would like to get the picture some how framed with the finished piece.
I had a few things arrive in the mail today that I've been waiting for.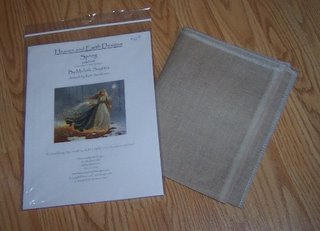 The first is from
ABC Stitch
.
Mary
gave me a gift certificate to them for Christmas. I used it to get
Spring
by HAED and a piece of 28 count natural linen to stitch the
Rose of Sharon
on.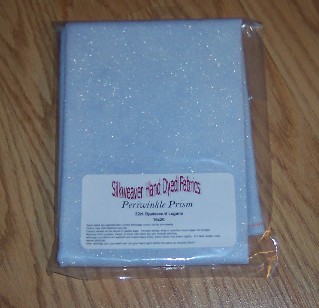 I also got a piece of fabric from
Silkweavers
using a gift certificate that
Carol
gave me for Christmas. It's a 32 count Lugana piece of Reflections Periwinkle Prsim. I'm going to use this to stitch the
Winter Queen
on.
I'm still waiting for a package from
Down Sunshine Lane
. I hope it shows up today. I'll have to e-mail them to find out exactally when it was mailed
I didn't do any stitching tonight. Paul and I started watching the box set of
Firefly
I got myself as a Christmas present. We got through 2 episodes and are both really enjoying it. We are going to be watching the Rose Bowl tonight, which will be good for me I can get some stitching done. If the game turns out to be a runaway we can always go back to Firefly. I was watching parts of the Orange Bowl last night and turned it off just before the game got tied and went into 3 Over Times. Now I wish I'd stayed up to watch it. *rolling eyes*